Gold Star GoodyGoods
By taking care of your climate impact with us, you'll be joining a growing number of Gold Star GoodyGoods like these.
---
Pauline
Pauline is a curator, editor and project manager living in France. She's been involved in some incredible high profile contemporary art projects and works to bridge the gap between Aotearoa New Zealand and the wider art world. She loves what she does, but she needs to travel for it.
"My partner and I bike to work but I have to fly for work from time to time or to visit family overseas, so I've been looking for something like GoodyGood to help address my climate impact for a while. What I appreciate most is that I trust the people who research and choose the projects to support and that it's accessible to me as an individual."
Pauline's profile
---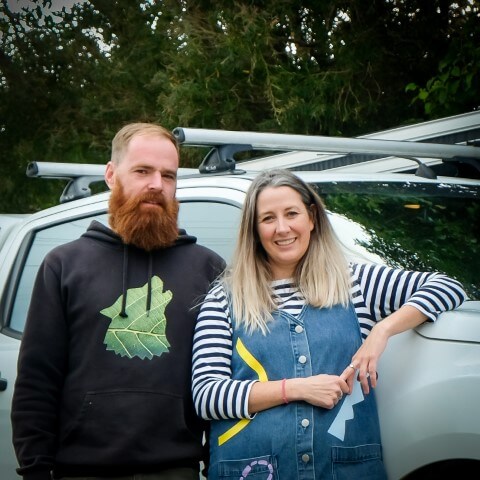 Janine and Jason
Based in Wellington, New Zealand, but often found camping and enjoying the outdoors, Janine and Jason want to do more for the environment so they can keep enjoying it.
"We got a cargo bike for local trips, which is loads of fun, but Jason needs to have a ute for work — he's an arborist. So we've offset Jason's ute with GoodyGood, which is better than doing nothing at all."
Janine and Jason's profile
---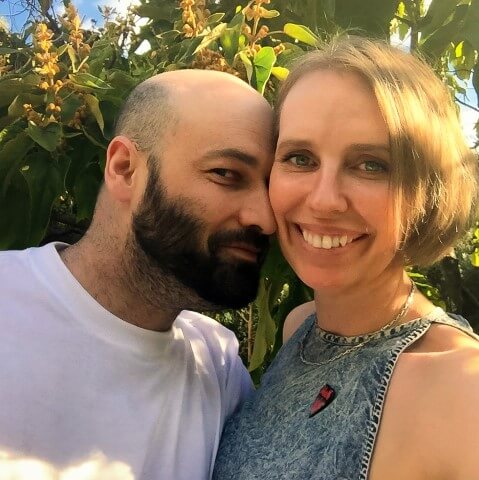 Dan and Laura
Dan and Laura are also known as 'heybb', a wee homegrown creative team from Ōtautahi Christchurch, New Zealand. You can find them at heybb.co.nz. Dan and Laura are nature lovers who are turning their garden into a native bird's paradise, planting kowhai and native shrubs to keep the birds and bees busy.
"We got involved when the GoodyGood team asked us to help come up with their name. We're not always going to be customers for our clients, but along the way, we've started to wonder what else we could do to help the planet. So we decided to step things up a bit and offset our climate impact with a GoodyGood subscription. We've even offset our pets, maybe possibly probably because you get cool stickers on your profile for it."
Dan and Laura's profile